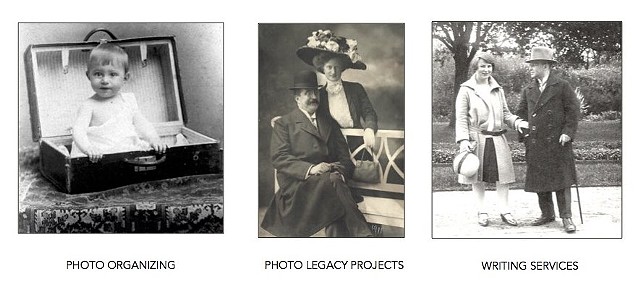 Have you amassed many years' worth of old photos, albums, negatives, slides, and digital images in no particular order? The task of going through the images, weeding out poor photos, and developing a system for organizing them can be so daunting that you never seem to get to the undertaking of it.
As a Professional Photo Organizer, I offer services to help you:
• organize and preserve your photos in a stream-lined and accessible collection;
• scan your most important images and add them to your ever-growing digital collection;
• consolidate your digital photo collection and organize it in a logical order with keywords so that images are easy to find;
• create such legacy projects as Life Story DVDs, Visual Timelines, Digital Photo Books, and written Personal Histories.